Residential Roofing Contractor
Are you bothered by storm-related damages, planning for new home construction? Well, then this may be the perfect time for you to thoroughly plan to get or hire an experienced residential roofing contractor. If you get a professional residential roofing contractor, it gives you more confidence to decide properly for your home repair and beautification.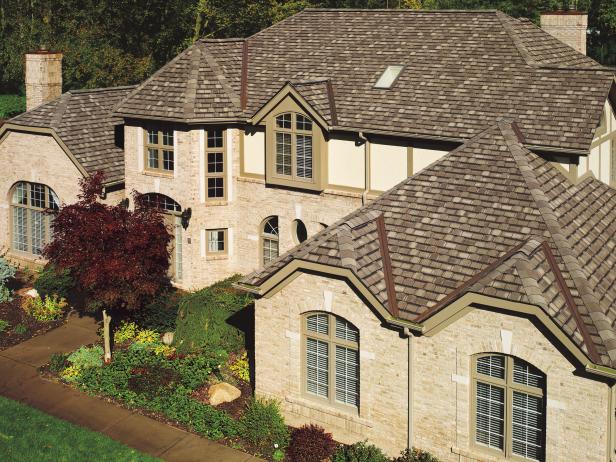 A residential roofing contractor is a company who knows how to handle your roofing concerns. These are the professionals who can extend practical advice and solution to your concerns. Getting a roof repair is inevitable. It is something you should attend because it poses serious consequences when neglected. You need not wait for your roof to have severe damages, you have to assess when to have your roof a repair carefully. Taking care of your roof as part of your shelter means you also care much of your family because you feel safer, secure, and protected when your roof is well maintained and in good condition.
All these factors will give you an answer that is to hire a roofing contractor. Of course, it is not easy to identify just one contractor; it is important to select an experienced contractor who can offer roof the quality it requires to keep your family and personal belongings safe from the outside elements and incidences. Therefore, canvassing the market first is recommended.
When choosing a roofing contractor for your home, you must gather multiple vendors with proper licensing and a great business reputation in your area. One who is able to provide free estimates, able to discuss to you the pros and cons – all for no cost. With all of these taken into consideration, let's take a look at the important factors you have to consider when choosing the best roofing contractor that you can work with.
Background of Roofing Contractor
In choosing a roofing contractor, it helps to check the business license if it is in place. If you are unsure, try to go to any department or offices in your area or state to verify the authenticity of the roofing company. You can also visit the website featured by the contractors for you to have based on your criteria in choosing the good one. You can also ask for their physical business address, email address, and complete contact numbers. In getting references from past clients, you can also get the assurance that you will have a wise and right choice of the roofing contractor.
Past customers' or clients' experiences will also add to your criteria that the job will run smoothly and finish on time. You need to consider too that it is safe and good to do counterchecking of roofing contractor's background because it involves spending, you deserve to know testimonials from satisfied customers. Checking on references from friends and neighbors also helps in getting a roofing contractor. Basis the credentials will help you pick carefully to hire the right roofing contractor, worth your time and money to allocate for repairs or construction of your home.
As you know, the roof is the first layer of a shield when it comes to protecting your most valuable assets. Happy customers are willing to share related experienced when it comes to roofing services; you can then visit the job sites and check previous roofing work. You can follow-up with some homeowners and ask if the roofing job was completed; this also is included in your background check to support your decision to make.
Insurance
One area to check when in search of a residential roofing contractor is insurance. Residential roofing company or contractor must have liability insurance and workers' compensation. In the event of an accident or damages, you as homeowner and roofing company's employee gets hurt, liability protects you caused by the roofer during repair or replacement. You need to ensure that workers' compensation insurance is in place. Because you will be held responsible for medical bills and other expenses related to the injury if there is no insurance to cover the services.
Having a roofing contractor's insurance extends full protection and takes extra precautions while rendering the services; this will also give you peace of mind, confidence in the duration of such activity right at your doorstep. You must also lay your cards on the table when having meetings and discussions with your residential roofing contractor, you can freely express your expectations in the project, and in return, you will be able to listen to your Roofer responsibilities when in the final stage of your selection. In doing so, this will avoid unforeseen expenses while the project is ongoing.
License
Remember that it is also good to ask for the license of your chosen roofing contractor. The requirements of roofing license differs by state. Some cities and countries also require a contractor to be licensed. You can make verifications in your area, and if it is, you can also do the checking with your local licensing offices to make sure your roofer's license is updated and does not have any outstanding violations. The roofing contractor's license is not the same as a business license. The business license is for tax purposes and categorizes the company. It will not define that a worker has passed a test or qualified to work as a roofer. If certifications are presented to you, this means that your roofing contractor earned their certification. Once you have this on hand, you can do quick checking in your city or state.
When it comes to roofing jobs, particularly residential roofing, there will always be unlicensed handymen offering services, often a much lower price compared to established companies quotation. That is why, the more you think of big savings on the repair or replacement jobs, you will get what you pay for. If you decide to hire a roofing contractor with no license, the quality will suffer, and unforeseen expenses will incur. You are bare to give up benefits that come with choosing a licensed roofing contractor if you choose to hire handymen. Unlike a licensed roofing contractor expertise in the area of work and the best practices for roof installation, repair and maintenance are available. Hiring a licensed roofing residential roofing contractor will get the work on your roof done right the first time and will have a hassle-free transaction between you and your chosen contractor. It also means guaranteed services will be certain to you.
Warranty
Most roofing manufacturer warranties cover the materials and workmanship warranties offered by the roofing contractors that install the work. The most common kind of roof warranty is a manufacturer's warranty. Roofs warranty typically come with long term warranties provided by the contractor. It covers defects in the installation process. Further to the warranty, it will only give you coverage from the manufacturer's materials, which means the composition of the material that makes up your roof. Without giving attention to this requirement, repairs could be done if the warranty is valid. Consideration to other causes of damage such as torrential downpour, or leaks in your roof, are among the few aspects covered by the warranty.
Consider All Of These Factors When Looking For A Roofing Contractor
These are the keys to consider when choosing the best residential roofing contractor. You can clearly say that do not sacrifice quality when it comes to the maintenance, repairs, replacement of your roof at home. Remember that safety is always first. May it be minor or major roof repairs like leaks, missing or damaged covering it has to be fixed at once. There are various roofing contractors who have all this factor; you just have to study and plan carefully based on your needs. Seeking multiple candidates with proper licensing, certification, warranties, and has great business reputation are added points to deliberate in choosing the right roofing contractor.